Welcome to the site of the manufacturer of unique household products!
Since 2005 Katrina, LLC has been developing and introducing innovative consumer goods into production. These are mainly products related to the heating of people and animals - wall heaters, electric dryers for vegetables and fruits, dryers for shoes, animal beddings with heating, universal warming devices.
All products are certified, repeatedly participated and won in the All-Russian contest "100 best goods of Russia" and others.
Our company is constantly working on higher quality of products and improvement of technological processes. We strive to reduce the cost of products due to mass production and expand the geography of sales in foreign markets.
We regularly participate in regional, All-Russian and international exhibitions.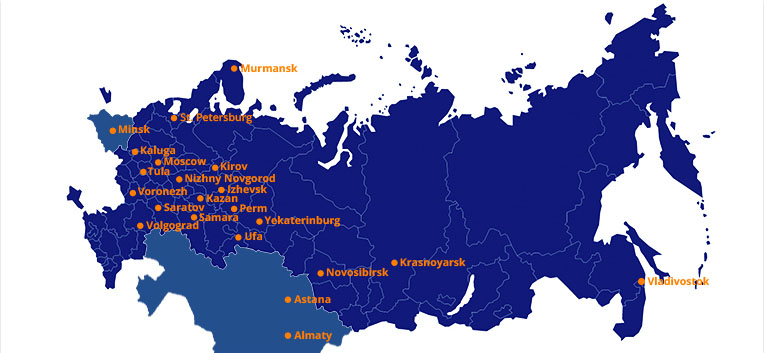 The products of Katrina, LLC ("TeploMax") are sold through regular partners in more than 60 regions of Russia, as well as in the CIS countries.
Our products are represented in sales outlets of such large regional centers as Moscow, St. Petersburg, Nizhny Novgorod, Kazan, Volgograd, Yekaterinburg, Novosibirsk, Samara, Saratov, Ufa, Voronezh, Vladivostok, Murmansk, Tula, Kaluga, Krasnoyarsk, Perm, Kirov , Izhevsk, Almaty, Astana, Minsk.
Products are also supplied to hundreds of middle and small settlements of the country. Sales are carried out both via federal retail chains, wholesale bases, large Internet and television stores, and retail outlets with goods for summer dacha residents and other everyday and household products.
Cooperation with Katrina LLC is long-term in nature, has a solid financial foundation and is characterized by great financial benefits and ever-expanding prospects. Weekly, new customers discover the benefits of our unique household products, becoming regular users of Katrina, LLC products.